A.I. Initiative
Anything on A.I. news coming from UF.
For University of Florida Assistant Professor of Architecture and Computational Design Vernelle A. A. Noel, however, the world-famous Trinidad Carnival is so much more than a party.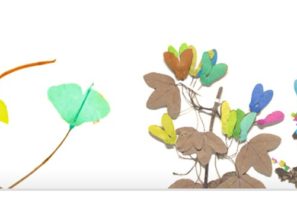 The Museum has been particularly successful at utilizing research collections and making them accessible to diverse audiences.
A University of Florida scientist is leading a project to develop a tool — based on data from satellites — that ranchers can use to improve their pasture and grazing management.
The $70 million supercomputer is currently available to researchers, but AI courses for students will be available Fall 2021
From faculty with expertise in AI and analytics to courses and degree programs to the most advanced technical resources, Warrington has what you need to develop your foundation in AI and analytics.
Every year local peanut farmers brace for diseases that might wipe out their crop. Not just enemies they've fought off before, but new and emerging ones.
UF/IFAS scientists are using AI to help solve chronic diseases, working with UF Health researchers. They're also using drones to find diseased plants in large fields.
Wang and a team of investigators have been awarded nearly $1 million to establish machine learning as a pillar for design in automated personnel-selection systems used in human resource management.