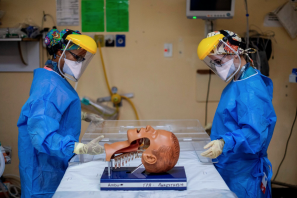 Airborne virus plays a significant role in community transmission, many experts believe. A new study fills in the missing piece: Floating virus can infect cells.
More people have reported having seriously considered suicide, according to a recent Centers for Disease Control and Prevention study.
UF social psychologist says being at home at a time of social distancing can set in a feeling of boredom
"The only safe way we will be able to get herd immunity against this virus is a vaccine," said UF's Natalie Dean
"Here in Florida we have the largest number of people in any state over 70, so that's of particular concern for us," Lednicky said.