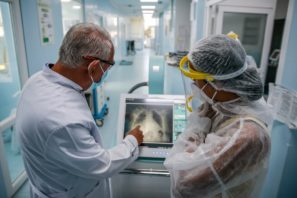 In two early studies, researchers said some patients showed signs of healing just weeks after leaving the hospital.
Infectious disease specialist and physician Kartikeya Cherabuddi, who has treated COVID-19 patients, explains what medical doctors monitor and how they treat patients, from the early days after an infection and the critical days that follow.
At Streaming Science, we want to know: How has COVID-19 impacted the scientific enterprise and scientists' lives?
COVID-19 is primarily a respiratory infection, but experts have suspected the virus can also infiltrate the eyes. Now, scientists have more direct evidence of it.
Without a national strategy to limit the virus's spread, the country faces the "darkest winter in modern history."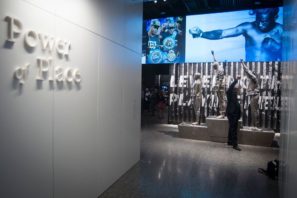 After months of being closed due to the pandemic, museums around the country are slowly starting to welcome back visitors.
More people have reported having seriously considered suicide, according to a recent Centers for Disease Control and Prevention study.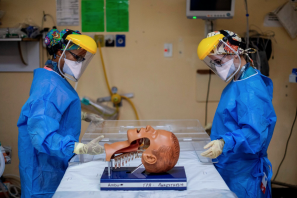 Airborne virus plays a significant role in community transmission, many experts believe. A new study fills in the missing piece: Floating virus can infect cells.