Richard Snyder is a believer in the promise of gene therapy.
"It was the focus of my research in graduate school, at the companies I joined in the early '90s, and when I was on the faculty at Harvard," says Snyder, who was introduced to the field in the 1980s by UF eminent scholar Nick Muzyczka.
So, when some of the nation's leading gene therapy pioneers at UF's Powell Gene Therapy Center recruited him in 2001 to establish clinical manufacturing capabilities for the new genetic drugs they were developing, he jumped at the chance and joined the faculty in the Department of Molecular Genetics and Microbiology in the College of Medicine.
"UF's gene therapy research was world-renowned, thanks to the work of people like Ken Berns, Nick Muzyczka, Terry Flotte, Barry Byrne, Arun Srivastava, Bill Hauswirth and Mavis Agbandje-McKenna," Snyder says. "These scientists were innovating, creating these new medicines and demonstrating in animals that they worked."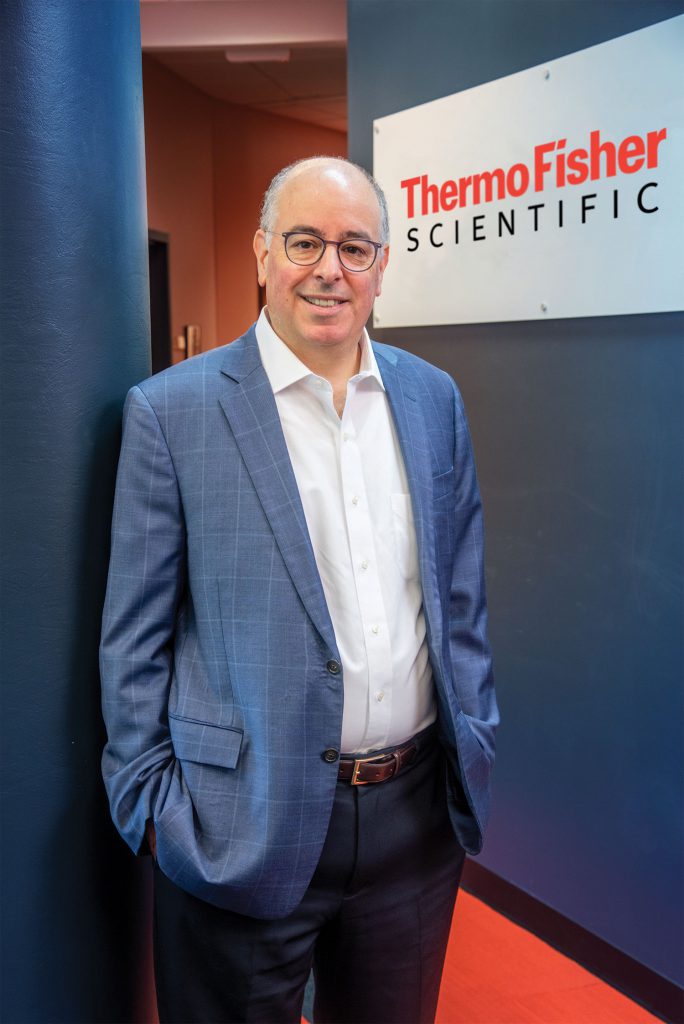 Snyder's focus was to build a team and develop Good Manufacturing Processes, or GMPs, and analytics to grow adeno-associated viral (AAV) vectors that would be used to carry corrective genes to their targets in the human body. That manufacturing facility is still active today in UF's McKnight Brain Institute.
In late 2003, Florida's leaders were making a big push to recruit major biotech players like the Scripps Research Institute, the Torrey Pines Institute for Molecular Studies and the Sanford Burnham Institute with hundreds of millions of dollars in incentives. The state also made significant funding available for university researchers.
"We knew that UF was a critical player in the state's biotech initiative, so we applied for a $10 million grant to contribute to the state goals of being an international leader, and we won," says Win Phillips, currently UF's executive chief of staff and vice president for research at the time. "We needed a visionary leader and Richard Snyder was the clear choice. He seized the opportunity, expanded the vision, built the team and planned the laboratory."
Using the state grant and additional internal funds, the university purchased two buildings in Progress Park in Alachua in 2003 to house the Center of Excellence's new GMP manufacturing operation, called Florida Biologix, and the education center, called Biotility. Both the manufacturing and educational activities went live in 2006 after extensive building renovations.
"Richard Snyder's leadership resulted in an outstanding success; from state investment and university partnership to the creation of a worldwide benchmark business," Phillips says.
The timing for the center couldn't have been better, Snyder says.
"A lot of things came together scientifically in the cell and gene therapy field in the 2006-2010 timeframe. People figured out the best way to deliver these new medicines, aligning the specific vectors to the appropriate tissues and diseases," Snyder says. "When those things started to get locked in and there was real success in the clinic, that led to a push for commercial capabilities."
By 2014, demand on the Center of Excellence from private pharmaceutical companies for commercial support eventually outgrew the purview of a public university, Snyder says.
"We had been supporting these clients as they went through their phase one or phase two human trials, which is aligned to clinical research," he says. "But they needed a resource to go to phase three and on to the commercial marketplace, and that was something that we couldn't really support under the university mandate."
So, the university spun out Florida Biologix, selling it to the investment firm Ampersand Capital in 2015.
David Norton, UF's current vice president for research, said the spinoff was exactly what the university, and the state, hoped would happen when the Center of Excellence was founded in 2003.
"We nurtured Florida Biologix until it was able to operate successfully on its own; now we're handing it off to the private sector," Norton said at the time of the sale.
As a private company, Florida Biologix continued to flourish, and in 2016 it merged with Massachusetts-based Brammer Pharmaceuticals to create Brammer Bio.
Snyder credits the addition of Mark Bamforth — who came to Brammer Bio as president and CEO after a 22-year career at biotech giant Genzyme and Gallus Pharmaceuticals — with filling out the executive team and catalyzing the explosive growth of the company.
"We had a pipeline of clients, a great team, and a viable business, but we really needed the horsepower that he brought to the equation in terms of his depth of knowledge and experience in commercial biopharmaceutical manufacturing," Snyder says.
Brammer quickly moved to expand, investing over $200 million in new buildings and equipment in 2017 and 2018 at its Alachua clinical trial facility and at new commercial-ready facilities in Cambridge and Lexington, Massachusetts.
Snyder said it was in discussions with investors to pay for additional capital investments when Thermo Fisher Scientific, one of the world's largest science support companies, offered to acquire Brammer for $1.7 billion early in 2019.
"Brammer Bio will be an exciting addition to our pharma services business and will further strengthen Thermo Fisher's leadership in serving pharma and biotech customers," Marc N. Casper, president and chief executive officer of Thermo Fisher Scientific, said in a news release. "Gene therapy is an area of increasing focus for our customers and is fast-evolving, given its potential to treat a range of genetic disorders. The combination of Brammer Bio's viral vector capabilities with our GMP production expertise and proprietary bioprocessing and cell culture technologies uniquely positions us to partner with our customers to drive the evolution of this incredibly fast-growing market."
"We are proud to be pioneers in process development and manufacturing of viral vectors," Snyder and Bamforth said at the time. "Brammer Bio has executed more than 100 projects to supply first-in-human gene therapy clinical trials and establish commercial-ready processes, and we're excited to join Thermo Fisher to take our business to the next level. Our teams share a commitment to helping our customers succeed in delivering cutting-edge therapies to patients in need."
At the time of its acquisition, Brammer Bio had nearly 600 employees at its locations in Massachusetts and Florida. It is now part of Thermo Fisher's Pharma Services business.
Norton says the investment the state, the U.S. Department of Commerce and the university made in the Center of Excellence paid off many times over with Thermo Fisher's acquisition.
"This was textbook technology transfer," Norton says. "We used the state's $10 million investment to nurture this idea until it was commercially viable, adding hundreds of skilled jobs. Then we negotiated multiple deals that led to this $1.7 billion acquisition."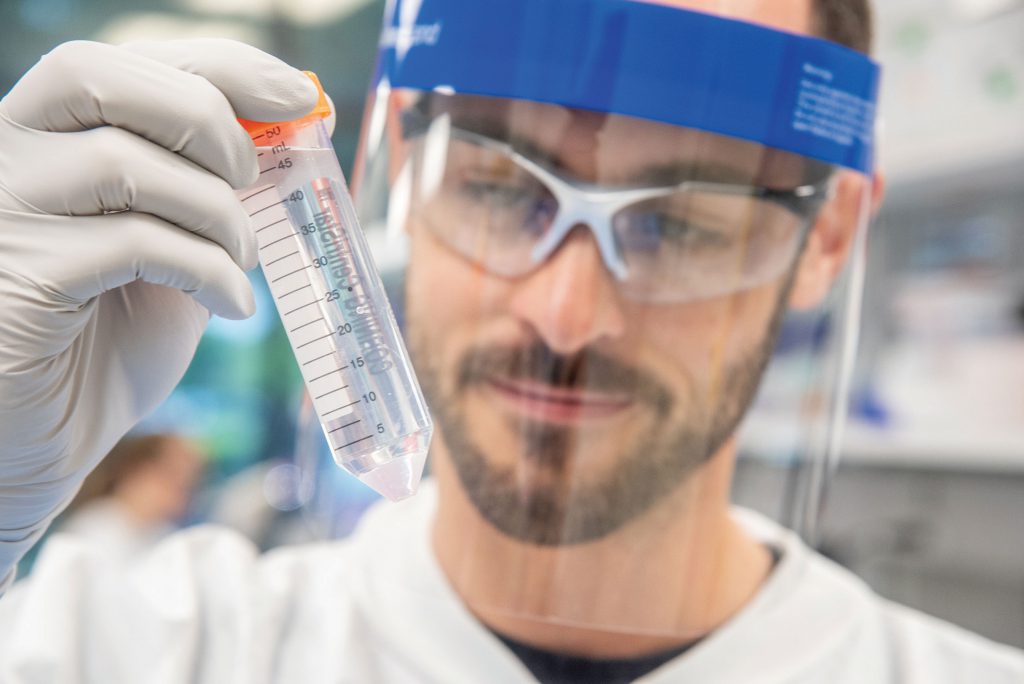 Snyder — now vice president for science and technology, Pharma Services, Viral Vector Services at Thermo Fisher Scientific — says the success of Florida Biologix is a testament to UF's technology transfer ecosystem.
"I think it's absolutely world class. Whether you measure it by the success of the Sid Martin Biotech incubator in Alachua and the number of companies they have nurtured there and the millions of dollars that have been raised by those companies, or whether it is now the new Innovation Hub and all of the incredible work that's being done there, the connectivity of the university to the commercial ecosystem, and understanding how to actually transition inventions made at the university into business plans, and then ultimately real companies, has been remarkable really. I think UF was ahead of the curve and still is one of the leaders."
Snyder believes successes like Brammer have a significant impact on UF's reputation as a top 10 public research university, demonstrating the power of cutting-edge scientific research that is supported by a robust infrastructure and a supportive research administration that included David Norton, Win Phillips and Peter Pevonka.
"There are many factors that come together to be a top public university, but I would like to think that the commercial activity coming out of UF Innovate and the university has to factor into the equation."
Snyder says he thinks the state's investment in UF in 2003 has paid off many times over, not just in the financial return on investment, but in helping to grow high-tech jobs and Florida's reputation as a biotech hub.
"I think it's been a big win for Florida," he says. "We had 100 university employees by the time we spun off Florida Biologix, and now we have a talented and dedicated team of nearly 300 in Alachua."
He adds that the success of the original center contributes significantly to ongoing efforts by the university and the Greater Gainesville Chamber of Commerce to grow the local biotech industry.
"I think the chamber has a lot of fuel to use in recruiting new companies to the area. When you come out to the business park in Alachua and the incubator is full and businesses are thriving and growing, it shows that we have a critical mass and people talk about that. Word of mouth is an incredibly important thing."
When the Greater Gainesville Chamber of Commerce named Brammer Bio its Manufacturing Company of the Year in 2018, chamber President/CEO Eric Godet said: "Having spun out of the University of Florida in 2015 and choosing to grow right here in Alachua County, Brammer Bio embodies the essence of Greater Gainesville. By continuing to expand and invest in both talent and facilities here, Brammer Bio is adding to our region's ever-growing biotechnology cluster."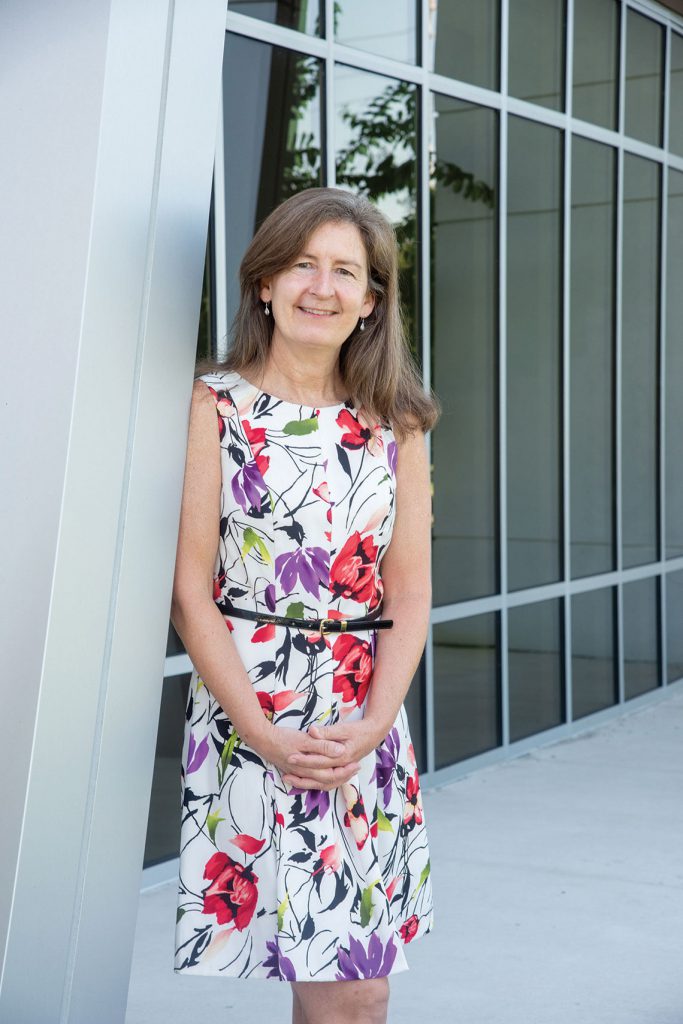 Snyder is equally proud of the success of the other mission of the original Center of Excellence for Regenerative Health Biotechnology — to build a biotech workforce in the state.
This educational component of the center continues as a UF entity called Biotility, led by Tamara Mandell.
Biotility offers certificate short courses for people working in the biotech industry to help them stay current and to assure regulatory agencies that company employees are trained in best practices. These same courses are frequently attended by graduate students and postdocs preparing to enter industry careers.
"Facilitating the discovery of exciting, high-growth career opportunities to these students while providing workforce talent for the industry creates a win-win for all stakeholders," Mandell says.
Biotility also developed and administers the Biotechnician Assistant Credentialing Exam (BACE), created in collaboration with Florida's bioscience industry organization, BioFlorida. The BACE documents mastery of knowledge and skill sets valued in entry-level positions, providing managers a mechanism for hiring qualified candidates and giving credential earners a competitive advantage for jobs.
"As other states began implementing a similar model of credentialing as Florida, they became very interested in the BACE," Mandell says. "We now have an actively engaged national advisory board representing a variety of bioscience industry sectors, and the credentialing exam is offered in 13 states and Brazil."
Snyder says it is particularly gratifying to see students who were trained at Biotility progressing to jobs at Brammer/Thermo Fisher and other companies in the region.
"The training required for people who are manufacturing drugs is very specific to meet FDA compliance, and that is the sweet spot for Biotility," he says.
Sources:
Richard Snyder, Vice President for Science and Technology, Pharma Services, Viral Vector Services at Thermo Fisher Scientific
Tamara Mandell, Director at Biotility
This article was originally featured in the Fall 2019 issue of Explore Magazine.