Inflammation plays a role in almost every disease, as well as the aging process, but quantifying various forms of inflammation and identifying their molecular effects in human disease is challenging.
Learning more about inflammation could lead to better health outcomes for a host of ailments, say Dr. Lyle Moldawer and Dr. Michael Clare-Salzler, who are the leaders of the UF Health initiative called Creating the Healthiest Generation.
It's a big challenge considering that inflammation is implicated in so many diseases, from systemic blood infections (sepsis), arthritis and heart disease, to Type 1 and 2 diabetes, obesity, cancer, and Alzheimer's disease, as well as pain and mental disorders.
It's estimated that inflammatory diseases cost the U.S. over a half trillion dollars annually and thus are of critical importance to patients, their families and the country.
These investigators say inflammation comes in many varieties, so addressing it requires a detailed understanding of contributing factors, including patients' genetic makeup, their environment and lifestyle, and the role of infections. Understanding the molecular mechanisms of inflammation in an individual patient provides opportunities for focused, effective personalized therapies, they say.
Dr. David R. Nelson, interim senior vice president for health affairs at the University of Florida and president of UF Health, says researchers will tackle multiple projects, but it makes sense to start with disease-associated inflammation.
"Inflammation is one of multiple overarching challenges UF Health hopes to address through this Healthiest Generation initiative," Nelson says. "From nutrition to genetics, UF Health has the kind of comprehensive, interdisciplinary expertise to ensure that our children and grandchildren can live longer and healthier lives than we do."
Clare-Salzler, director of the Center for Immunology and Transplantation and the Stetson Professor in Experimental Pathology in the UF College of Medicine, says many medical teams already investigate inflammation, but the Healthiest Generation initiative will provide a coordinated approach to inflammation science. How is inflammation the same, or different, across multiple conditions and how can doctors best treat it?
To answer that question, the initiative will conduct a detailed and integrated assessment of inflammation, which could lead to the creation of precision medicine approaches to a range of diseases, according to Moldawer and Clare-Salzler.
UF already has foundational expertise in place to take its inflammation science to the next level. Many investigators in colleges throughout the university are involved in some aspect of inflammation research and human clinical studies. There are also key research resources, such as a Biorepository Core which banks human biologic samples that are critical for investigating inflammation. In addition, there is a substantial research infrastructure that provides such services as gene sequencing and analysis of large and complex data sets.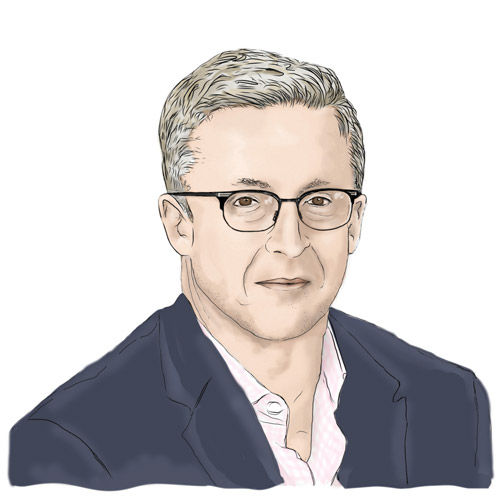 One of the first projects will be to develop molecular diagnostic and prognostic tools to better understand the role of inflammation in two important human conditions: sepsis — the body's extreme response to infection — and trauma or massive tissue damage. Moldawer's team has been a national leader in this area and sees this project as an opportunity to "develop new tools to better manage these critically ill patients."
Another initial project will be to examine inflammation in pancreatic cancer and will be headed by Dr. Steven Hughes from the Department of Surgery. Hughes and his team will examine pancreatic cancer tissues for unique inflammatory signatures in the tumor microenvironment that are key to understanding the patient's diagnosis, prognosis and treatment, thus yielding a personalized medicine approach to this deadly form of cancer.
These and other projects will benefit from the purchase of a new tool, a GeoMX Digital Spatial Profiler™, which will enable characterization of proteins and messenger RNA at an ultra-fine scale in human tissues.
Moldawer and Clare-Salzler point out that investigating inflammatory responses in pancreatic cancer and sepsis is just the first step in the Healthiest Generation initiative. Eventually, the initiative will draw on all six colleges, the UF Health system, the UF Health libraries and 26 centers and institutes.
"The ultimate objective is to get a collective of investigators across UF campuses and bring them together to develop common programmatic approaches to inflammation science," Clare-Salzler says. "This will be a very deep analysis of inflammation over the long run and the beginning of what we think will be a much larger initiative."
Source:
Michael Clare-Salzler, Stetson Professor in Experimental Pathology, Director, Center for Immunology and Transplantation
Lyle Moldawer, Robert H. and Kathleen M. Axline, Basic Science Professor of Surgery
This article was originally featured in the Summer 2019 issue of Explore Magazine.