Surrounded by national scholars in early childhood studies at a summit in 2017, Patricia Snyder and her University of Florida colleagues got drafted. Their charge: create a trusted database to which both scholars and parents could turn for the science on early childhood studies.
The summit — Starting Ahead, Staying Ahead — was hosted by UF and its Anita Zucker Center for Excellence in Early Childhood Studies, which Snyder directs.
As the group of 120 scholars discussed opportunities and challenges in the interdisciplinary field of early childhood, they identified a gap that impacts all their fields. There was no central location to find science-based resources on early childhood issues from law to pediatrics, from education to public policy. They also highlighted a need to make the resources relatable for families and caregivers of very young children.
So, the Anita Zucker Center took on a new initiative — the A to Z's of Early Childhood: Communicating the Science of Early Childhood Development and Learning to Those Who Need It Most from a Trusted Source. Using the alphabet as its organizing principle, the online communications and resource hub will work its way from A to Z.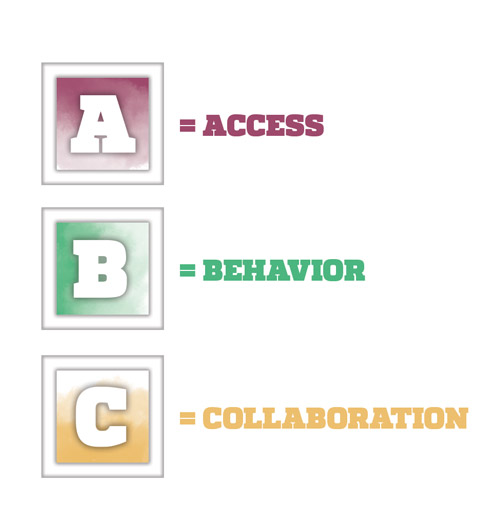 For example, starting with A for Access, the site will give key points about how to access high-quality early care and education. B, for Behavior, will offer simple strategies caregivers can use to promote children's positive behavior. The B section also points out how nimble the resources in A to Z can be, given that the strategies align with a recently released American Academy of Pediatrics policy brief on disciplining young children.
"The policy brief was timely, so we chose to feature positive behavior as the first B," says Snyder, the David Lawrence Jr. Endowed Chair in Early Childhood Studies.
The site, A to Z's of Early Childhood: The Science of Child Development and Learning, launched in April.
Making the science of early childhood development and learning accessible to practitioners, families and caregivers is important, Snyder says. The landing pages include videos, links to additional resources, and materials that can be downloaded. Anyone, parent or scholar, who wants a deeper dive can find links to policy briefs or research studies that elaborate on the A to Z content from UF scholars or their global partners.
Acknowledging the importance of working across disciplines, collaboration is the first C, and it's something the Anita Zucker Center knows how to do well, both on campus and in the community.
Community collaborations helped pass the Children's Trust of Alachua County, a special taxing district for children's services in 2018, and supported the recently opened CHILD (Children's Health, Imagination, Learning, and Discovery) Center for Early Learning in Gainesville. UF early childhood researchers are partnering with the center and others to transform early childhood education and care services.
Snyder says the community and a major research university can do more for children by working together.
"Our colleagues around the country have asked us how we've accomplished so much," Snyder says. "So 'C' will include tips for collaboration that results in meaningful community-level impact."
Following the 2017 summit, Snyder and co-director Maureen Conroy ramped up their collaborations to help support the convening of a mini-summit on child and family law by UF's Levin College of Law. One outcome from the summit was a special issue of the Florida Law Review in which Snyder, Conroy and faculty from the colleges of Medicine and Public Health and Health Professions published alongside legal colleagues, an unusual venue for scholarship by educators and doctors.
Such work across disciplines is critically important, Snyder says, because the disciplines that touch early childhood issues overlap and need to work in the same space.
"We are committed to building these interdisciplinary connections, to integrating science, policy and practice in early childhood studies," Snyder says.
A second national summit is being discussed, possibly in 2021. Snyder says she is heartened by the vote of confidence of her colleagues in asking UF to take the lead on the A to Z's of Early Childhood.
"Many of our colleagues commented about the fact that the president, the provost, the deans of four colleges, and faculty of those colleges were all present at the summit," Snyder says. "That really demonstrated UF's interdisciplinary commitment to this area of study at the highest levels."
As more disciplines collaborate, having a go-to resource for science and scholarship becomes even more important.
"We want to be sure that the research can be put into practice," Snyder says.
"We have scientific reasons why we do our work, but we also have moral reasons," Snyder says. "It's the right thing to do, not only for children and families, but for society."
Collaborators:
Source:
Patricia Snyder, David Lawrence Jr. Endowed Chair and Director, Anita Zucker Center for Excellence in Early Childhood Studies
Related Website:
This article was originally featured in the Summer 2019 issue of Explore Magazine.