Holly Lane never anticipated long-term disruptions in education when the pandemic started forcing schools to close last spring.
"When schools first shut down back in March, the thought was, 'Oh, kids will be home for an extra week after spring break,'" said Lane, director of the University of Florida Literacy Institute, or UFLI.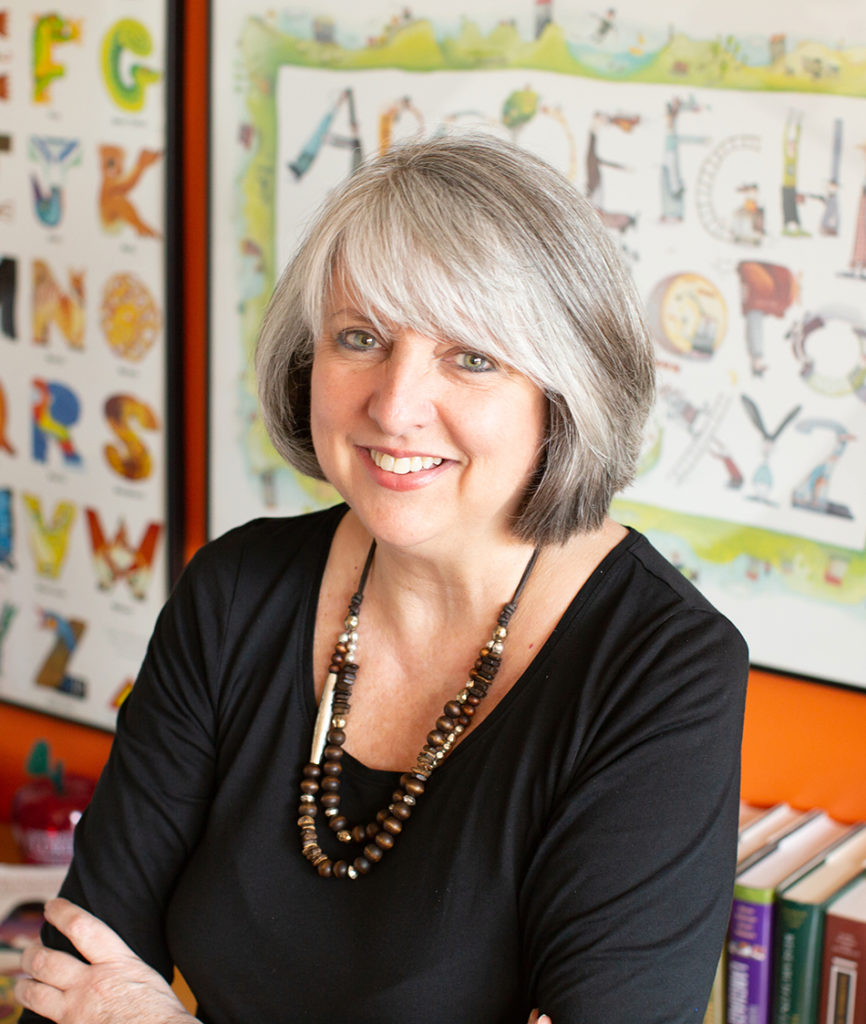 But she knew that even if online school only lasted a few weeks, teachers would need guidance in how to keep their students from falling behind, "so we put together a Parent Resource Hub to provide information and activities for home learning."
UFLI is dedicated to improving literacy outcomes for students who struggle to learn to read and write through teacher professional development. Among the institute's latest efforts is the James Patterson Literacy Challenge (JPLC) — a collaboration with the best-selling author and his foundation to address Florida's literacy crisis and double the state's literacy rates.
Among the resources JPLC has provided since 2018 are robust professional development curricula and online programs designed to increase the capacity of reading teachers. Recognizing the growing need for resources and tools to support online learning environments, the JPLC team created materials for teaching reading online, and the Virtual Teaching Resource Hub was born.
"When it became evident that kids would be home for much longer, we wanted to help teachers in our JPLC schools be as effective as they could be as they were thrust into teaching reading online — most for the first time," Lane said.
Working with JPLC schools during emergency remote learning, Lane saw that while there were professional development programs available about precautions for the coronavirus and using online learning management systems, there was a gap in teacher education resources tailored to online reading instruction.
"No one was helping teachers figure out how to actually teach reading online," Lane said. "Through our use of the hub in the spring, we had figured out a lot of the ins and outs, so we thought we should help more teachers learn what we had learned."
The hub has resources ranging from lesson templates and activities to tips on managing behavior and maintaining student attention to promote literacy learning and support struggling readers via remote learning methods. The team has also collaborated with UF's Digital Worlds Institute to create several innovative apps to support development of word reading skills. All of the materials can be used face-to-face, as well.
Although the tools provided in the hub were originally intended for schools involved with the literacy challenge, Lane and her team quickly realized that other schools and teachers could utilize the resources in their classroom so they made them available for anyone to use and adapt for their classes.
"In classroom-based instruction, teachers are always having to create materials to use. They are used to doing that," Lane said, "but creating materials that can be used for remote teaching is not something most teachers know how to do. Why would they?"
The team at UFLI knew that they wanted teachers to have appropriate, high-quality, evidence-based materials at their fingertips that were flexible enough for any teacher to customize to meet their students' specific needs.
---

---
In addition to the resources available on the hub, in August the institute launched a six-part webinar series. Lane and her team have previous experience in webinars for professional development and thought the format could be beneficial for teachers looking at best practices for online reading instruction.
"When we were planning the webinars, we thought it would be wonderful if we could fill up all the seats in our 1,000-seat Zoom license," Lane said. "But, once we posted the announcement on the UFLI Facebook page, we filled up those 1,000 slots in less than two hours."
Within a week of the first webinar premiering it had over 70,000 views from teachers across the globe. UFLI's website analytics indicate the webinars have been viewed as far away as Australia and the Philippines and has "raised the profile of the institute on the global stage," Lane said.
The content on the hub is aimed toward students at the elementary level, but older students who are struggling with reading will be able to benefit as well.
Since creating the hub and the accompanying webinars, UFLI has seen educators and parents create their own community in the UFLI Virtual Teaching Hub Support Facebook group, said Mindy Nissenberg, project manager at UFLI.
"They ask questions and post ideas and they're working together as a community to help each other be better reading teachers and it is very cool to see," Nissenberg said.
The reading education community has shown overwhelming support for the resources UFLI continues to provide for virtual literacy education throughout the move to remote learning and as schools transition back to face-to-face classes.
"The response we've received has been incredibly positive, and it has more than confirmed our hunch that this was a real need," Lane said.
Laura Zimmerman, a Baltimore-based reading specialist, found UFLI on Facebook when they were offering free training over the summer. She's found that the resources like the virtual letterboard UFLI created and now the Facebook community have been helpful in navigating the move to virtual literacy education.
"I love the Facebook UFLI community," Zimmerman said. "There's lots of resources offered as well as things people have created."
Zimmerman is not alone; many other educators and parents have used the resources. Rose Kuljerich, a reading intervention teacher in California, is among those who have used the Virtual Resource Hub.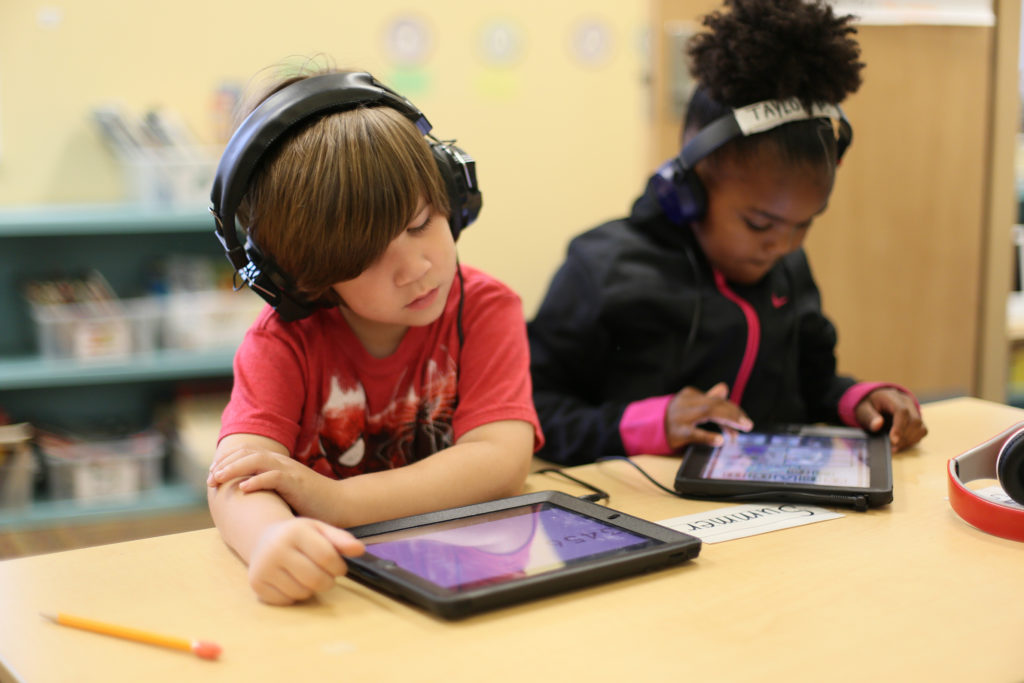 Like Zimmerman, Kuljerich felt that learning the format to teach literacy online has been the biggest challenge in the move to online learning. The Google slides and teaching examples helped her feel more comfortable throughout the transition.
"Thank you to UFLI and their interns for making online resources available to reading intervention teachers like me," Kuljerich said. "With your help I had no problem starting the school year online. I am forever grateful to UFLI."
---
Source:
Holly Lane, Associate Professor of Education
Related website: