Bruce MacFadden has accumulated a list of professional accomplishments a mile long over his 42 years as a paleontologist and museum curator. But perhaps this moment in his distinguished career is best summed up by a science teacher: "Bruce MacFadden is the guru of science in the classroom."
That assessment comes from Scott Flamand, a retired teacher from Gainesville's Buchholz High School who has been a longtime collaborator with MacFadden on bringing the University of Florida's foundational expertise in science into K-12 classrooms.
When Flamand heard that MacFadden and Associate Professor Pasha Antonenko would be leading a new initiative — Scientist in Every Florida Classroom — the recently retired educator jumped at the chance to volunteer.
"This will allow teachers all over the state to experience the incredible resources of UF the way I experienced them," Flamand says.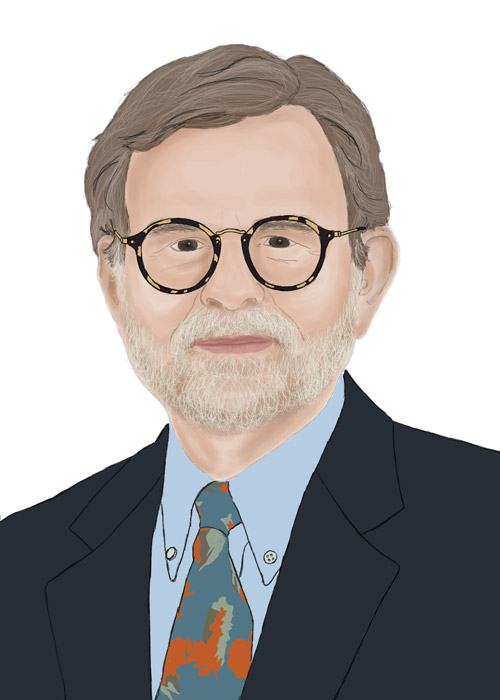 MacFadden and Antonenko are quick to point out that UF won't be emptying labs to send scientists to classrooms. Instead, new technologies make it possible for teachers and students to tap into the expertise of UF scientists.
"It's not feasible to physically put a scientist in every classroom, but we can do the next best thing," says Antonenko, an expert on educational technology in UF's College of Education. "Modern technology gives us a host of different tools to bring science to classrooms."
The focus of the initiative will be on Earth sciences — air, water, land and life — and MacFadden plans to leverage the resources of the brand-new UF Thompson Earth Systems Institute, which he directs. One goal of the institute is to communicate research discoveries by UF scientists, and one of the institute's target audiences is Florida K-12 students, all 2.6 million of them.
MacFadden and Antonenko envision trying blends of in-person and digital interaction in five possible pilot locations: Alachua, Escambia, Lee, Palm Beach and Seminole counties. Escambia, Lee and Palm Beach counties are coastal so have a particular connection to issues like sea level change, salt water intrusion, red tide and algae blooms.
As MacFadden focuses on the content, Antonenko will focus on delivery.
"When people talk about educational technology, the educational part of that is really important," Antonenko says. "It's not just about tools. How does this use of technology in this particular classroom with these particular students foster engagement?"
Some digital tools are familiar, such as video conferencing, but Antonenko also is considering how to use holograms or other virtual and mixed reality tools. The goal is to create an online community of practice that allows teachers to more easily network with UF scientists. The pilot kicks off July 1, and as the team experiments over the next four years, it will keep what works and discard what doesn't. And in a summer institute with UF's Center for Precollegiate Education and Training, science teachers can weigh in on how they want to incorporate UF science in their lesson plans.
MacFadden has provided hands-on learning opportunities for teachers at digs along the Panama Canal and at UF's Montbrook fossil site and Powell Hall.
MacFadden and Antonenko note that they are not starting from scratch. Assistant Professor Jamie Liozzo in the Institute of Food and Agricultural Sciences does a video series called Streaming Science and Associate Professor Andrew Zimmerman in the Department of Geological Sciences has been taking a program called GeoGators to local schools for almost a decade.
Antonenko says the initiative will act like a matchmaker, connecting the right scientists with the right teachers and classrooms. MacFadden says teachers have a hunger for the latest in science.
"It's hard for science teachers to keep abreast of the most recent research discoveries and advances in knowledge," MacFadden says. "Scientists can help by communicating directly with teachers and students."
MacFadden saw the impact of collaboration between a university and a K-12 district in an unusual 2015 sabbatical, which he spent not in the field but as a visiting scientist in schools in Santa Cruz, California. He has also brought dozens of middle and high school science teachers to the Panama Canal over the last decade to participate in paleontological digs supported by the National Science Foundation.
Getting science into elementary schools, where the focus is often on reading and math, is particularly important, he says.
"I have no problem teaching my fossils to third-graders. At that grade level, they have innate curiosity," MacFadden says. "If I go into a classroom of third-graders and bring a box of fossils and say, 'Who wants to study fossils today?' Every kid in that class raises their hand."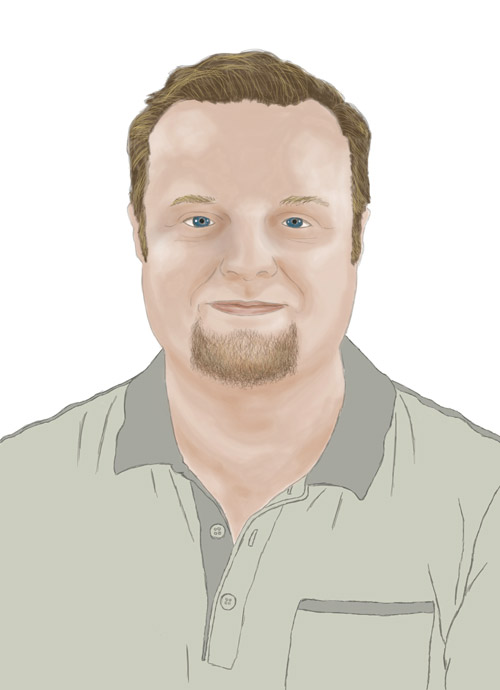 Antonenko says the initiative's ability to provide role models is as important as its science content.
"Research shows engagement is so much better when there is a gender- and race-matched role model in the classroom," Antonenko says. "For girls in STEM, a young woman scientist can be a true trigger experience. One hour with someone like that can do so much."
MacFadden says he plans to ask for graduate student volunteers to visit classrooms to talk not only about their science but about their journey and the careers ahead of them.
Flamand says there is yet another benefit — boosting science literacy.
"These students will grow up to become citizens and voters and will help make decisions about climate change and vaccines and other issues," Flamand says. "Science literacy is about more than someone becoming a scientist."
MacFadden says changing attitudes toward science starts by working with K-12 students and their teachers.
"This is a generation that's going to be affected by a lot of the science issues of our day," MacFadden says. "Making them predisposed to like science or want more science can't be a bad thing."
Collaborators:
Florida Museum of Natural History
College of Education
Thompson Institute
Multiple Florida School Districts
Source:
This article was originally featured in the Summer 2019 issue of Explore Magazine.